WORKSHOPS, COURSES AND MASTERCLASSES
BOOK YOUR LIVE FLOOS EVENT NOW AND ENJOY
LEARNING FROM THE BEST MASTER FLORISTS IN THE WORLD

Workshop Girona Experience 2 by Alex, Bea & Eduard (Girona, Spain)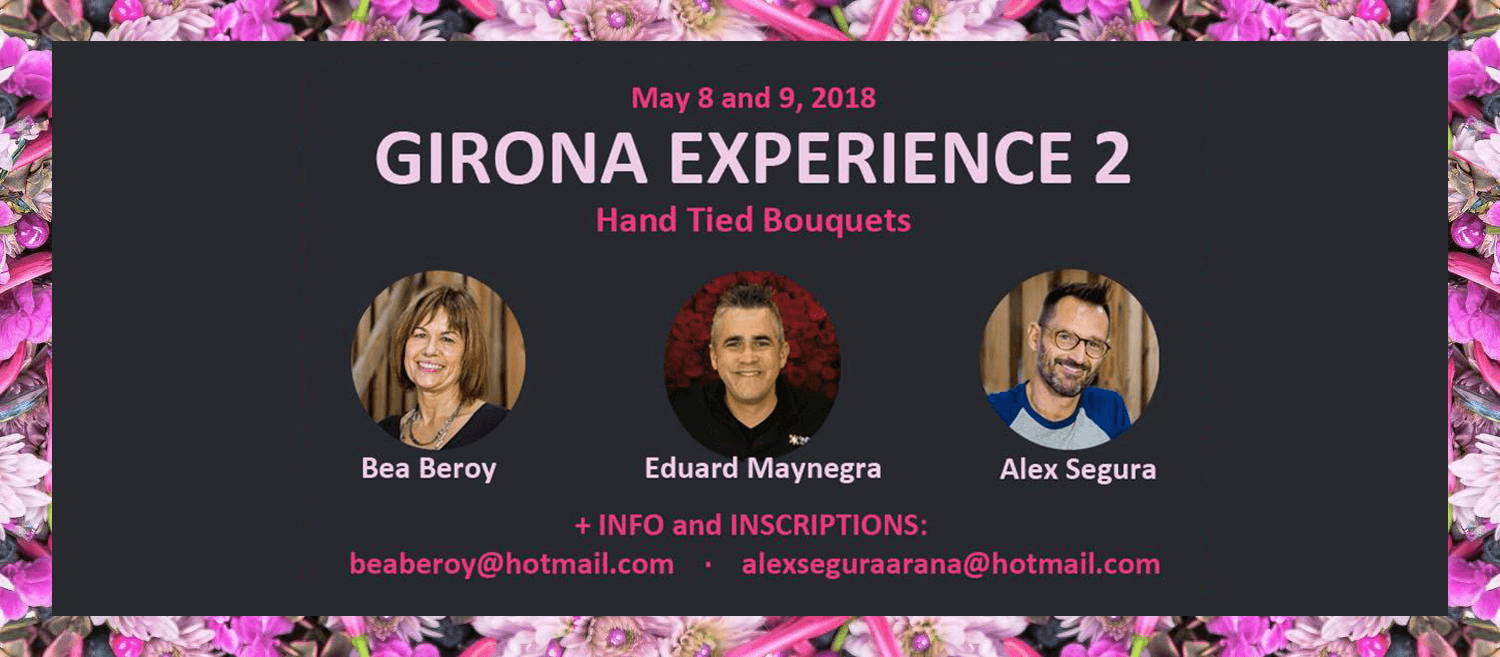 INFORMATION
Workshop: 08-09 May 2018 / 10:00h – 17:00h
Discover all possibilities that hand tied bouquets offer us.
You also have the opportunity of collaborating, after the course, in the floral decoration that we will make in "Girona Temps de Flors"
BOOK NOW!
SUBSCRIBED TO FLOOS?
Remember floos.org offers you
MORE THAN 400 FLORAL DESIGN RECIPES
from the best master florists in the world.
AND 8 NEW ONES EVERY MONTH!