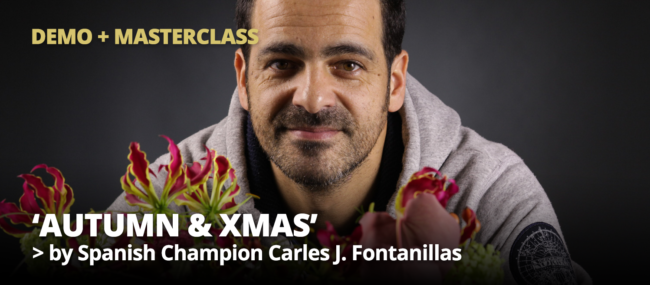 PRECIO: 195€
He has taught classes and given demonstrations all around the world.
Carles is the founder of FLOOS an inspiring online platform where you can find Floral Recipes from a great number of Master Florists.
On Thursday November 8th Carles Fontanillas will give a Master Class from 09.00 to 16,00.
On Thursday evening November 8th Carles will also give a demonstration. Entrance is at 19.00.