99 ideas for Wedding Flowers
30 of the best international master florists participate with their ideas and ways of interpreting the wedding world including bouquets, nuptial jewellery and centrepieces for celebrations. Discover a very diverse catalogue devised to be used daily in the flower shop.
A thematic catalogue devised to be used daily in the florist.
With a handy format, it can be shared with customers and also used as a reference and inspiration for own creations.
Full recipes accessible through a low cost QR Code
All compositions have a low cost QR Code that allow you to access the full floral recipe with step-by-step tutorials explained by each creator.
In a multilingual format: English, Spanish and French
You will find all the texts translated into several languages.
The team at FLOOS presents a new collection of books, 'FLOOS COLLECTIONS'. This new annual proposal, in square format, brings together 99 ideas on a specific topic of interest to the florist, one which will change in future editions. Wedding flowers, is the first from 'FLOOS COLLECTIONS' and is comprised of bouquets and jewellery for brides and designs for celebrations or table.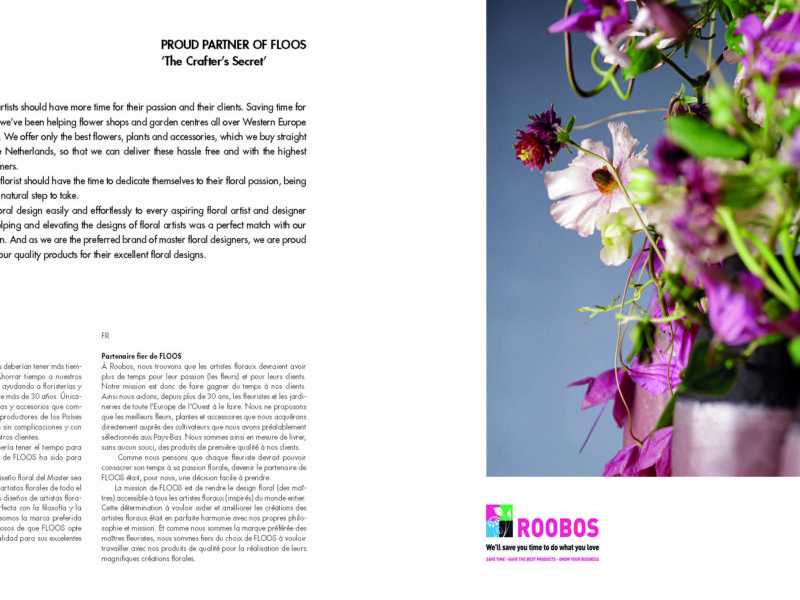 With the help of ROOBOS our premium sponsor. Top qualitiy on over 15.000 floral products to make possible all the creations by FLOOS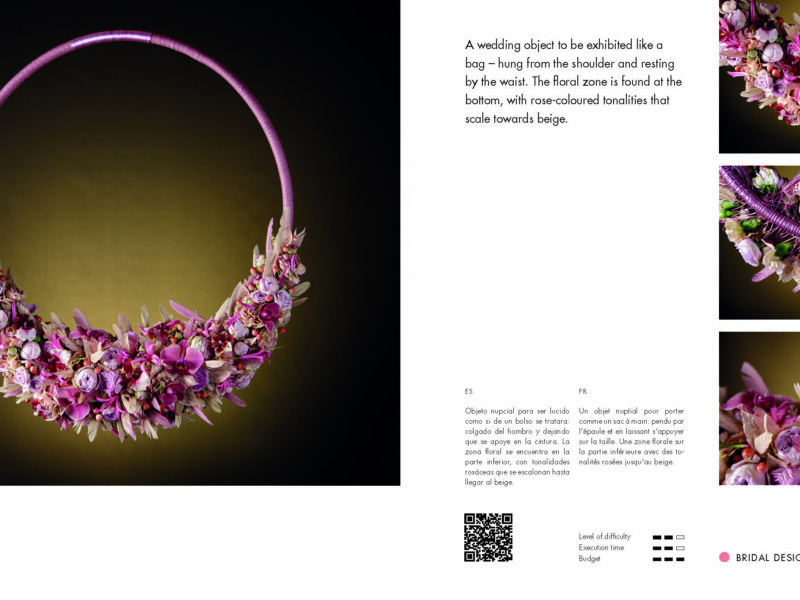 Discover ideas by 30 of the best international master florists. Learn and get inspired about their particular vision on wedding flowers .