TALLERES, CURSOS Y DEMOSTRACIONES
RESERVA AHORA TU EVENTO PRESENCIAL FLOOS Y DISFRUTA
APRENDIENDO CON LOS MEJORES MAESTROS FLORISTAS DEL MUNDO

International Horticulture Goyang Korea 2018 by Alex Segura (Korea)
21 abril, 2018

-

29 abril, 2018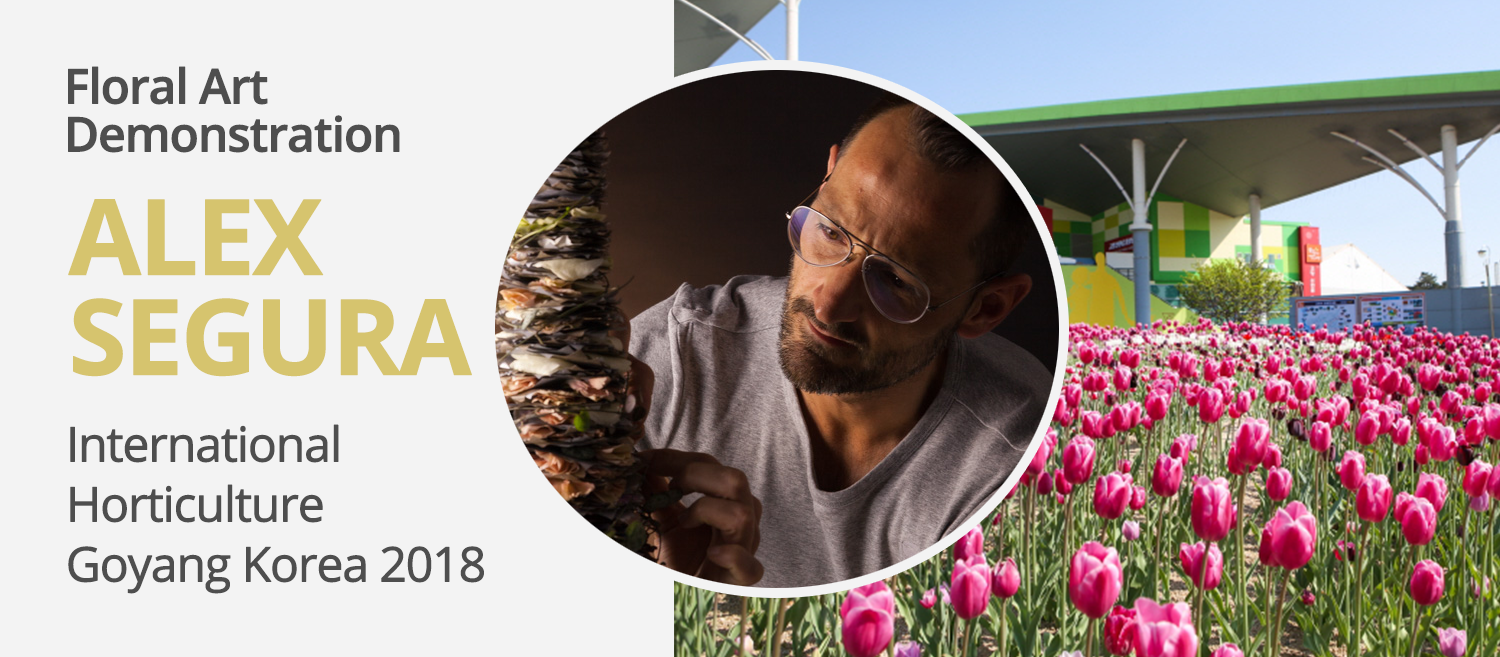 International Horticulture Goyang Korea 2018
2nd International Floral Design Award
World-renowned master florist Alex Segura will be at the International Horticulture Goyang (in Korea), an international flower exhibition in which he'll take part creating a floral design installation and offering a floral art demonstration.
More information at http://flower.or.kr/eng/main/main.php
¿TIENES SUSCRIPCIÓN A FLOOS?
Recuerda que floos.org te ofrece
MÁS DE 300 RECETAS DE DISEÑO FLORAL
creadas por los mejores maestros floristas del mundo.
Y además, ¡8 NUEVAS CADA MES!