WORKSHOPS, COURSES AND MASTERCLASSES
BOOK YOUR LIVE FLOOS EVENT NOW AND ENJOY
LEARNING FROM THE BEST MASTER FLORISTS IN THE WORLD

International Horticulture Goyang Korea 2018 by Alex Segura (Korea)
21 April, 2018

-

29 April, 2018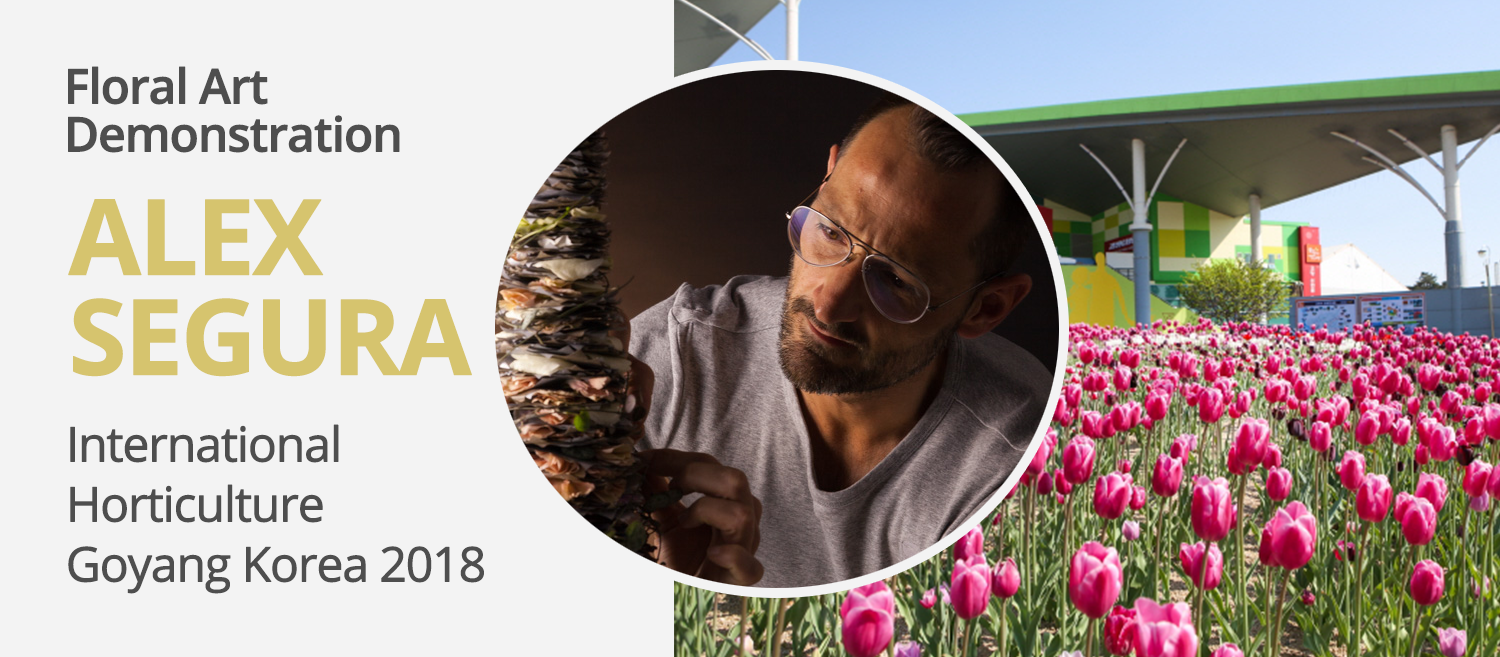 International Horticulture Goyang Korea 2018
2nd International Floral Design Award
World-renowned master florist Alex Segura will be at the International Horticulture Goyang (in Korea), an international flower exhibition in which he'll take part creating a floral design installation and offering a floral art demonstration.
More information at http://flower.or.kr/eng/main/main.php
SUBSCRIBED TO FLOOS?
Remember floos.org offers you
MORE THAN 400 FLORAL DESIGN RECIPES
from the best master florists in the world.
AND 8 NEW ONES EVERY MONTH!